WE are a family of schools who exist to INSPIRE each pupil to believe in themselves so they experience great SUCCESS through our commitment to EXCELLENCE. Our philosophy is one of boundless aspiration...the sky is the limit!
WISE in short stands for 'We Inspire Success and Excellence'.
---

---
Haltwhistle Academy has a fully inclusive ethos where all members of the school community are encouraged to have high aspirations for themselves. Learning, leading to high academic attainment, is at the heart of each academy with all children, irrespective of inherent ability, striving to fulfil their potential. Learning experiences are woven into an exciting curriculum which is broad, balanced and relevant, where children develop core basic skills which are transferable to everyday life situations.
Children develop as confident individuals, successful learners and responsible citizens in a safe, high quality learning environment which is up-to-date and equipped with the necessary technologies to prepare them for life in the twenty-first century. They have a strong voice along with their parents and wider stakeholders. Comprehensive, extended provision supports children in developing specific gifts and talents and places the school at the heart of the community which it serves.
Haltwhistle Academy operates an open-door policy with parents, carers and the local community. All are welcomed into the Academy so that all can participate and share skills and experiences with the children.
A value is a principle which guides our thinking and behaviour.
At Haltwhistle, our values have been developed with the school community over many years. They reflect the desire of the community for a school which values the individuality of every child and represents the aspirations of the families of Haltwhistle for their children. Our school values are:
Nurture, believe, inspire, achieve
We nurture every child, so they can grow socially, emotionally and academically, creating opportunities to develop a broad range of interests. We encourage our school community to 'be kind', celebrate and respect individuality, and work together to become responsible citizens.
We believe in the capabilities of every child and our strong inclusive ethos, encourages every child to overcome barriers, recognise and value their unique strengths.
Our curriculum is designed to inspire a love of learning, encourage creativity and develop young enquiring minds. We equip our children with the essential skills to become successful learners for life, and take every opportunity to connect with our local community to make learning real, relevant and exciting for our pupils.
We have high expectations for ourselves and our children. We achieve highly, as a result of our collective drive to ensure every child is a reader and is ready to excel in their next chapter of learning.
---
We want all children to be prepared for life in modern Britain though the promotion of British Values which are:
---
Democracy is embedded at the school. Children are always listened to by adults and are taught to listen carefully and with concern to each other, respecting the right of every individual to have their opinions and voices heard. Children also have the opportunity to air their opinions and ideas through our School Council and regular questionnaires. The elections of the School Council members and House Captains are based solely on pupil votes, reflecting our British electoral system and demonstrating democracy in action.
---
The importance of laws whether they are those that govern the class, the academy or the country, are consistently reinforced. Our school follows the rule 'Be kind' and this is embedded into our teaching and support for pupils. Our children are taught the value and reasons behind laws, that they govern and protect us, the responsibilities that this involves and the consequences when laws are broken.
---
Within the academy, children are actively encouraged to make choices, knowing that they are in a safe and supportive environment. As an academy, we educate and provide boundaries for our children to make choices safely, through the provision of a safe environment and an empowering education. Our children are encouraged to know, understand and exercise their rights and personal freedoms and are advised how to exercise these safely; examples of this can be clearly seen in our online safety and PSHE lessons. Whether it is through choice of challenge; of how they record; of participation in our numerous extra- curricular activities; our children are given the freedom to make choices. They understand that with rights comes responsibility.
---
Tolerance of Difference and Respect for Others
Our core value of tolerance of and respect for those who have different faiths and beliefs, different genders, different sexual orientations, different abilities, different families and different economic circumstances underpins our work. Haltwhistle Academy enhances children's understanding of different faiths and beliefs through Religious Education studies and different social circumstances through PSHE work. Visits out of the academy and visitors to the academy provide a richness of experience for our children. Through this our children gain an enhanced understanding of their place in a socially and culturally diverse society.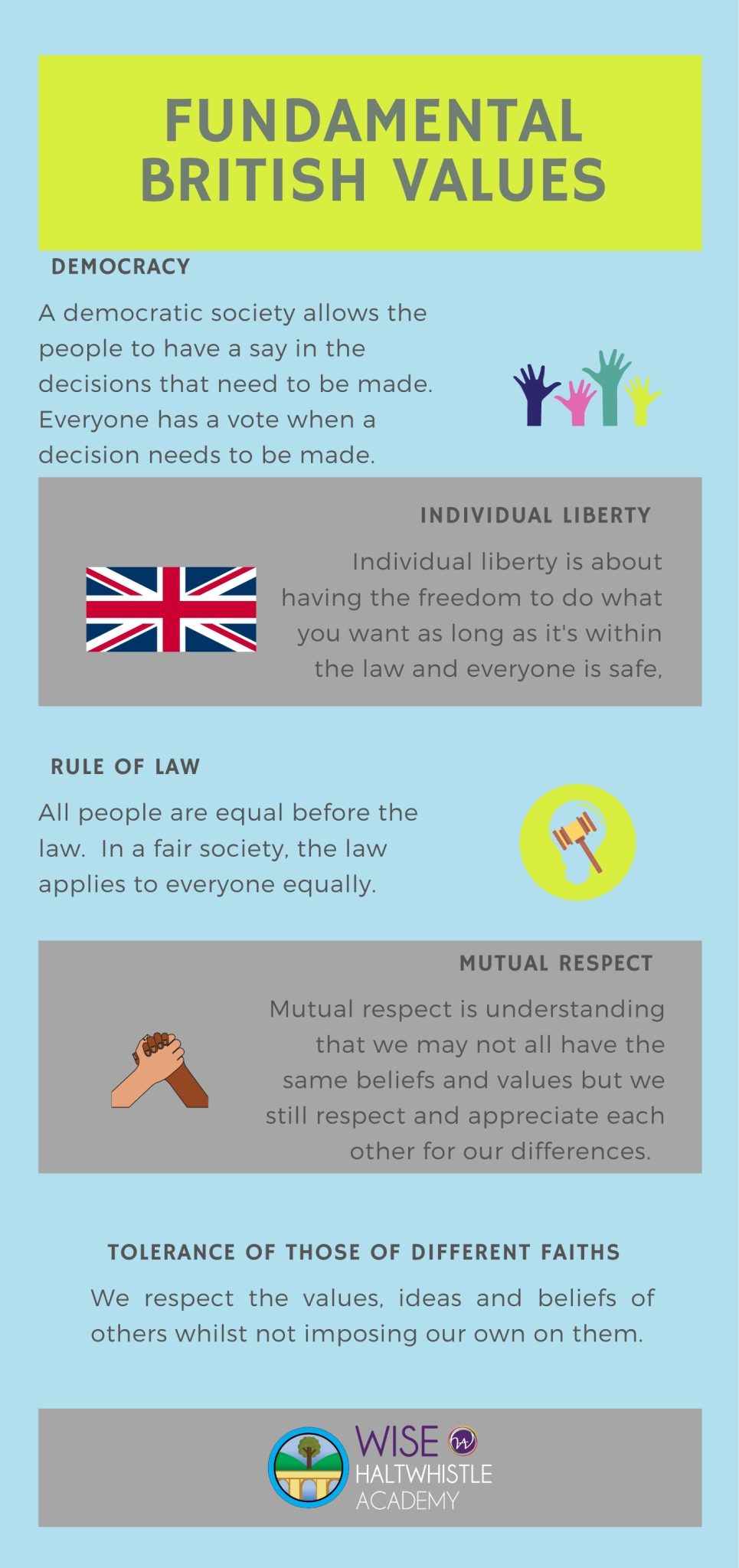 At Haltwhistle Primary Academy we are passionate about creating an inclusive environment and explore equality and diversity with the children from the minute they join us.
We want to help shape and mould children to become confident, accepting members of the school and society - children who want to ask questions and who are keen to learn about people who may be different from themselves whether that be down to faith, culture, gender, race, sexual orientation or different backgrounds. We have carefully considered how we promote equality and diversity throughout our curriculum through mapping this into our curriculum intent. We ensure that teaching around each specific protected characteristic takes place within our PSHE curriculum which can be seen in the link below.
Our daily assembly programme focuses on equality and diversity and each week we share a book with the children which focuses on a particular theme or issue for them to explore in more detail. For more details see the assembly overviews below:
---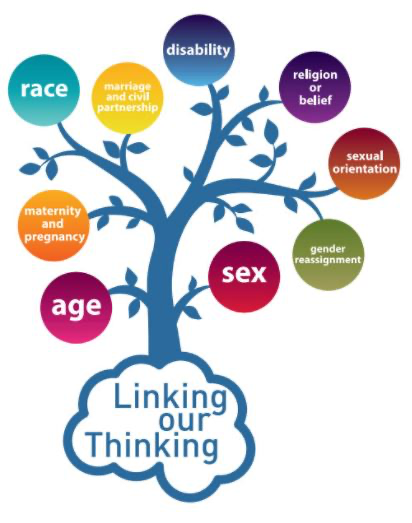 Haltwhistle Academy is part of WISE Academies. The WISE Board of Trustees are accountable for all academies within the organisation. Trustees delegate some of their responsibilities to Local Governing Body (LGBs) as set out in the Scheme of Delegation.
All Trustees hold voluntary positions and receive no renumeration for their role. Trustees are both company directors and charity trustees as academies have the legal status of both company and charitable trust.
Each academy in the trust has its own Local Governing Body who work with the Head Teacher to ensure the Academy is providing high quality education for its pupils. Haltwhistle's Local Governing Body is a key part of the WISE Governance structure.
The Local Governing Body is focused upon the individual school contexts, monitoring standards and achievement and their local community needs and aspirations. The Local Governing Body will help to improve academic standards by ensuring Trust policies are implemented and will support effective communications between the Academy and its stakeholders.
Key Responsibilities of Trustees
Set the strategic direction of the trust
Hold executive leaders to account
Ensure that all public money is used appropriately to support the education of pupils
Key Responsibilities of Local Governing Bodies
The Local Governing Body is focused upon the individual school contexts, monitoring standards and achievement and their local community needs and aspirations.
Helping in setting strategic priorities and plans
Role in monitoring standards and achievement within the school
Ensuring Trust policies are implemented
Engaging with parents to understand their feedback about the school
Work positively with the local community to support pupils' education
Supporting and positively challenging practices within the school
Trust Governance information including the Scheme of Delegation can be found on WISE Academies Trust website here
You will find further information on the Local Governing Body of Haltwhistle Academy here
We are always keen to hear from parents/carers who would be interested in becoming a member of the Governing Body; please get in touch via the 'Contact' page if you're interested.
The school finances are carefully planned for and monitored.
The Head Office Finance Department are the providers of financial support to all areas of the Trust and individual academies.
Trustees annual report and accounts can be found here
Safeguarding and promoting the welfare of children is of paramount importance and is everyone's responsibility.
It is the responsibility of every member of staff, volunteer and regular visitor to our school to ensure that they carry out the requirements of this policy and, at all times, work in a way that will safeguard and promote the welfare of all of the pupils at this school. This includes the responsibility to provide a safe environment in which children can learn.
We recognise that staff at our school play a particularly important role as they are in a position to identify concerns early and provide help for children to prevent concerns from escalating. All staff are advised to maintain an attitude of 'it could happen here' where safeguarding is concerned. When concerned about the welfare of a child, staff members must always act in the best interests of the child.
Our school will establish and maintain an ethos where children feel secure, are encouraged to talk, are listened to and are safe. Children will be able to talk freely to any member of staff at our school if they are worried or concerned about something.
All staff and regular visitors will, through training and induction, know how to recognise indicators of concern, how to respond to a disclosure from a child and how to record and report this information. We will not make promises to any child and we will not keep secrets. Every child will know what the adult will have to do with any information they have chosen to disclose.
Throughout our curriculum we will provide activities and opportunities for children to develop the skills they need to identify risks and stay safe. This will also be extended to include material that will encourage our children to develop essential life skills.
We work in partnership and establish effective working relationships with parents, carers and colleagues from other agencies in line with Working Together to Safeguard Children (2018) and Local Safeguarding Partners' Procedures. All recruitment practices are in line with Safer recruitment recommendations.
We actively support the Government's Prevent Agenda to counter radicalism and extremism and work closely with statutory and voluntary sectors to ensure we fulfill our safeguarding duties.
We are an Operation Encompass School. Operation Encompass directly connects the police with schools to ensure better outcomes for children who are subject or witness to police-attended incidents of domestic abuse. Find out more here
Further information regarding the legislation schools follow to keep children safe can be found below:
Keeping Children Safe in Education 2022
Keep Children Safe in Education (part 1)
Safeguarding is everyone's responsibility.
As a community we ensure our children and our families know how they can access support, should it be needed. In school, our children will tell you who their 'Give me 5 , Helping Hands' are. These are the 5 people, unique to every child, who can help them if they have a problem that they need to share. We adapt our curriculum and respond to local priorities in meeting our safeguarding duty.
The following safeguarding policies can be found in our policy section (follow link to policies):
| | | |
| --- | --- | --- |
| Safeguarding and Child Protection | Uncollected children | Anti Bullying |
| Child Protection Supervision | Attendance | Behaviour and discipline |
| Whistleblowing | Missing child in school | Intimate care |
| Keeping Children Safe in Education 22 | Online Safety | Managing medication |
| Working together to Safeguard Children | ICT and acceptable use | SMSC Policy |
| | | Relationship and Sex Education |
Pupil Premium & Covid Catchup Strategy
A link to how the school spends its Funding is available here
DFE School Performance Tables and Ofsted Reports
The Government, via the Department for Education and Ofsted, publishes a range of information online. These are linked below.
Haltwhistle Academy is part of the WISE Academies family of schools. The Trust has an excellent reputation both locally and nationally and is dedicated to getting the best possible outcomes, ensuring that every pupil achieves their full potential within a rich learning environment.
---
The school became a primary school in September 2019 so there is no Key Stage 2 data for this year.
Pupils meeting the expected standard:
Pupils achieving at a higher standard:
Significantly above national
---
Average Scaled Score in Reading
School
Average Scaled Score for Reading: 108
National
National Average Scaled Score for Reading: 105
---
Average Scaled Score in Maths
School
Average Scaled Score for Maths: 105
National
National Average Scaled Score for Maths: 104
---
Average progress between KS1 and KS2
The average progress made by pupils between Key Stage 1 and Key Stage 2 is
The average progress made by pupils between Key Stage 1 and Key Stage 2 is
The average progress made by pupils between Key Stage 1 and Key Stage 2 is
Printed copies of policies are available on request from the school office
WISE Policies - Policies relevant to all WISE Academies
School Specific - Policies specific to Haltwhistle Academy