Key Stage 1 Transition
We would like to take this opportunity to welcome you and your child to Key Stage 1. We work together closely as a Year 1 and Year 2 team to provide a nurturing environment and an engaging curriculum which inspires children to achieve their full potential.. We value the importance of working together to do the very best for your child so we hope you find the information useful and encourage you to get in touch if you have any further questions.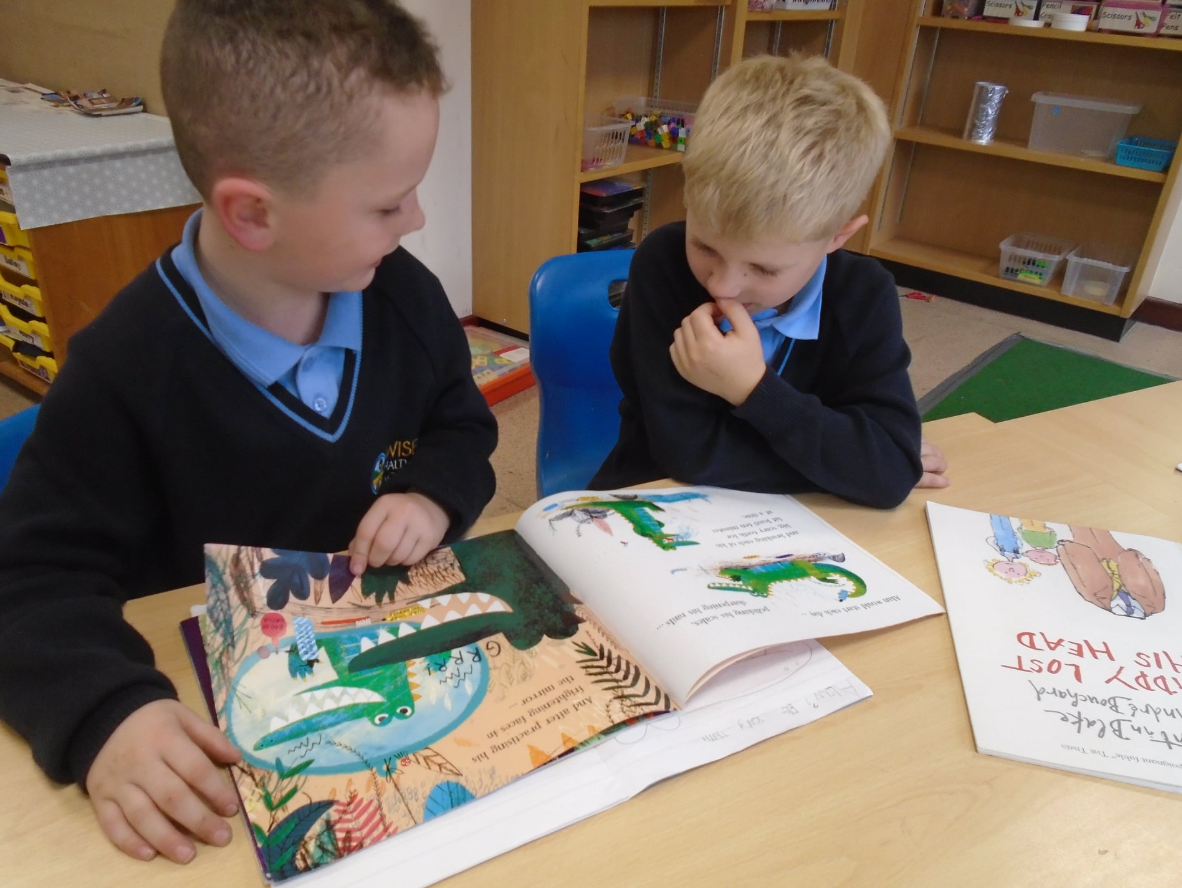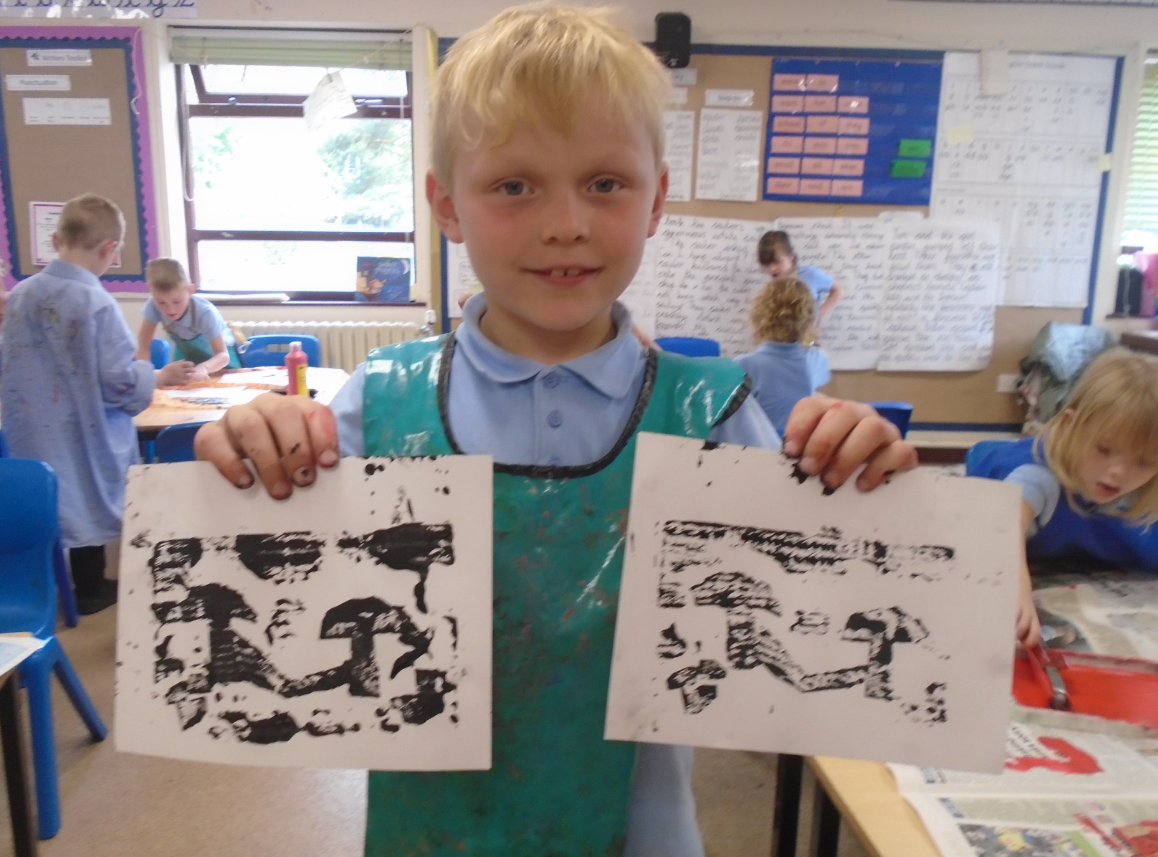 Routine
We open the gates on the main yard at 8.45am and children can come straight into school. A member of the Key Stage 1 team will always be on the playground if you need to pass on any information. We encourage children to come into school on their own, we always have staff next to the pegs who assist children in finding their pegs, hanging up their coats and will support them to develop independence in these routines.
We ask that children use one of our school book bags or backpacks which can be stored in their tray in the classroom. Our school day finishes at 3.15 when the children will be brought into the yard by their class teacher. We then ask the children to stay in line until we can dismiss them one at a time to whoever is collecting them.
We ask that you let us know in the morning or call the school office if it is someone different who is going to be collecting your child.
Learning in Year 1
In Year 1 your child will make the gentle transition towards a more independent way of learning. To begin Year 1 children will continue to access learning in small groups alongside play based continuous provision to further their learning just as in Reception. As the children become more confident and independent we move towards whole class teaching and learning.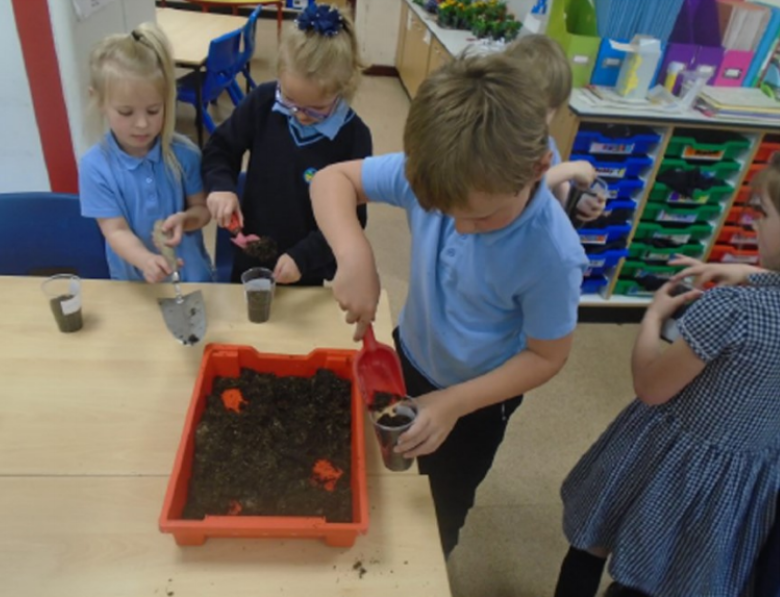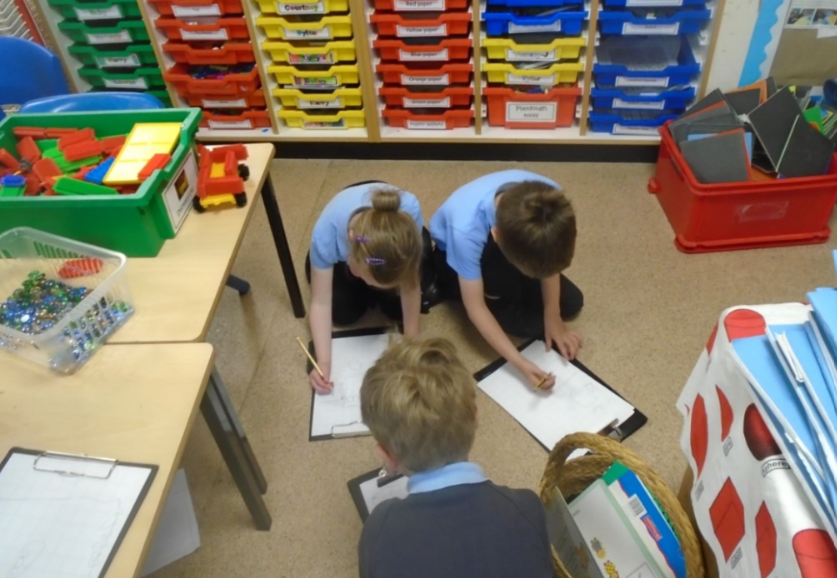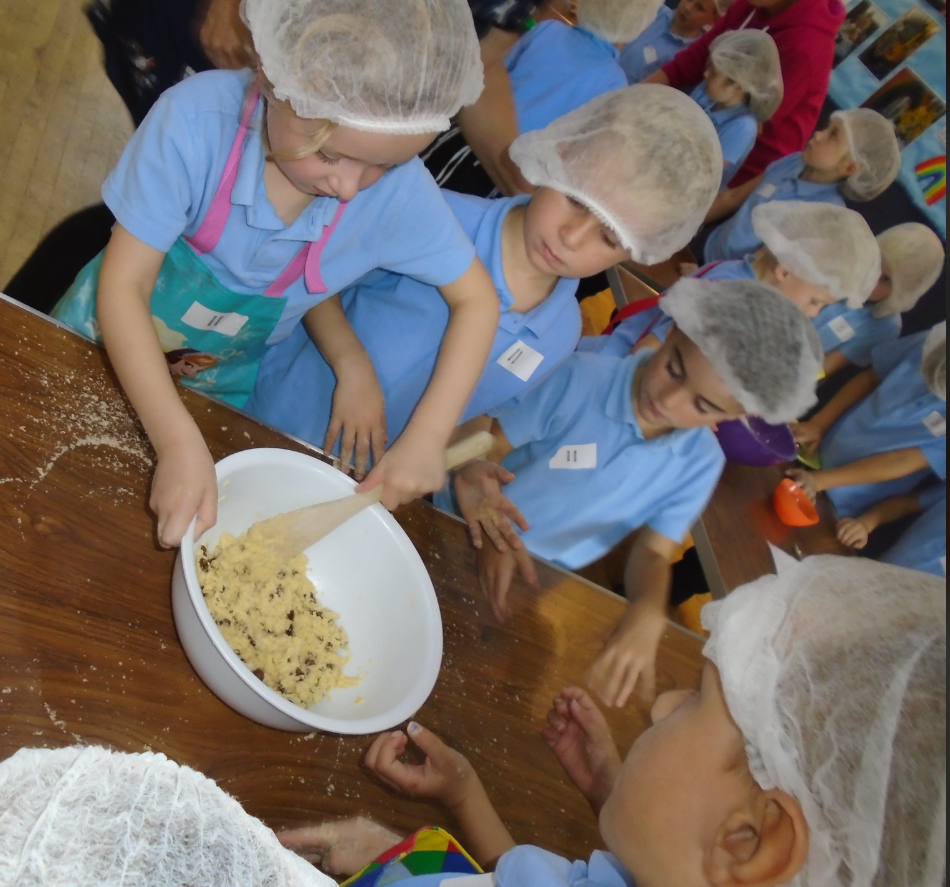 Curriculum in Year 1
As children move into Year 1 they move from the Early Years Foundation Stage Curriculum into National Curriculum where they will progress from 7 areas of learning, to the National Curriculum subjects for Key Stage 1. The table below shows how the 7 areas of learning and the national curriculum subjects compare.
| | |
| --- | --- |
| Early Years Foundation Stage | National Curriculum |
| Communication and Language | English |
| Physical Development | PE |
| Personal, Social and Emotional Development | PSHE (Personal, Social, Health and economic) |
| Literacy | English |
| Mathematics | Mathematics |
| Understanding of the World | Science, History, Geography, Computing, RE |
| Expressive Arts and Design | Art and Design, Design Technology, Music |
Just as in Reception, in Key Stage 1 we follow the Cornerstones Curriculum which allows us to cover the National Curriculum subjects within a whole class topic. Our topics begin with an engaging experience; some of our favourite engaging experiences have been a visit to Carlisle Castle, a visit to the beautiful Ashcroft Gardens in Haltwhistle and an afternoon tea with The Queen!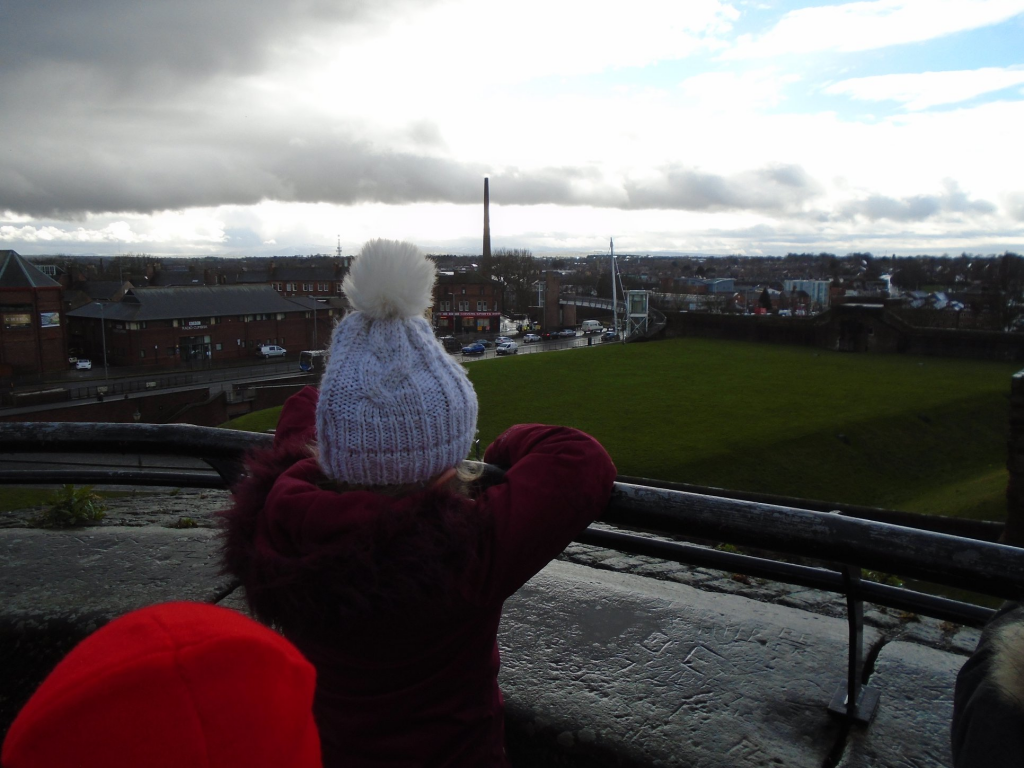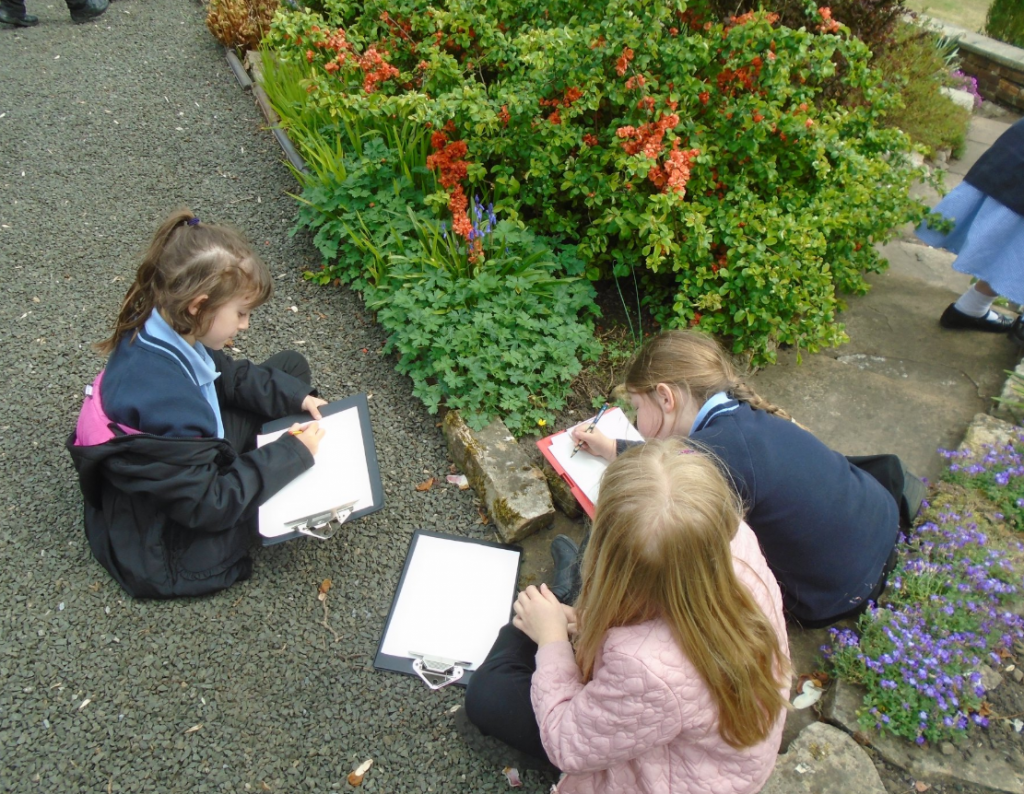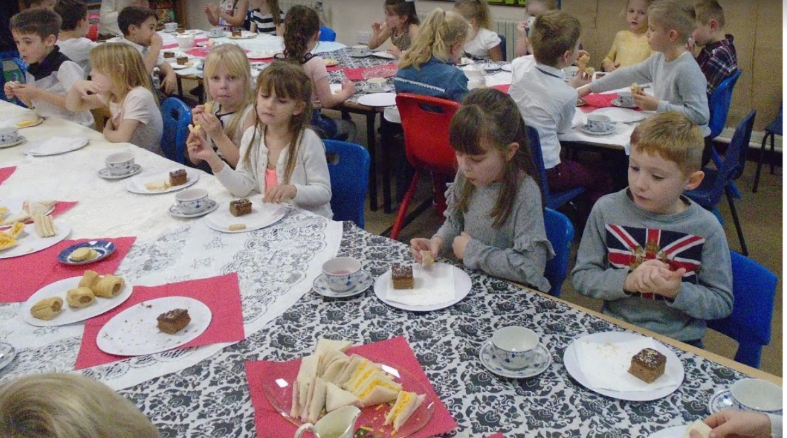 Learning is then developed in exciting lessons using high quality texts, hands on experiences and practical tasks before children complete a mini-project to use and consolidate their new learning and they then finish the topic by reflecting on their learning. Children will complete Reading (Read Write Inc), Writing and Maths lessons daily each morning and will cover other subjects of the National Curriculum during the afternoons.
Reading in Year 1
We are passionate about supporting children in their continued journey to becoming confident readers alongside further developing their love of books. Woven through our whole curriculum are high quality books and stories and plentiful reading opportunities.
As children enter Year 1 they will carry on their Read Write Inc lessons from Reception. They will continue to bring home 2 reading books; a familiar one from lessons and one new to them. We recommend you read a book a minimum of 3 times before changing it; this helps develop fluency and confidence whilst also allowing children to gain an understanding of the story.
We expect that you read to or with your child a minimum of 5 times per week at home. Children will bring home a reading diary for you to record home reading in and we will check this on a weekly basis. If your child has 5 reading experiences per week for 10 weeks they will receive a free book (which they pick themselves from a selection) in assembly. Your child's class teacher will keep a record of how many weeks they have met the minimum reading expectations in their reading diaries.
We also continue with 'Read a book from home' in Year 1. We send this home on a Friday and ask children to bring their book in to share the following Friday. Children will also visit the school library on a weekly basis and bring home a book to enjoy together.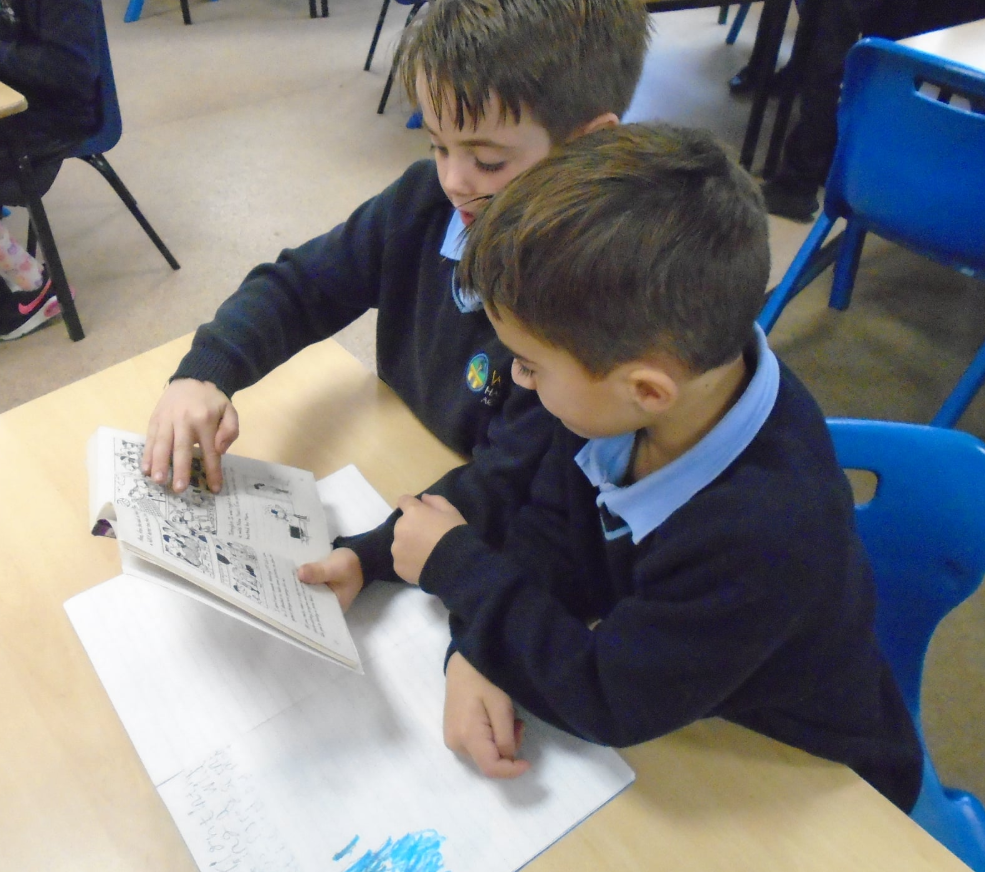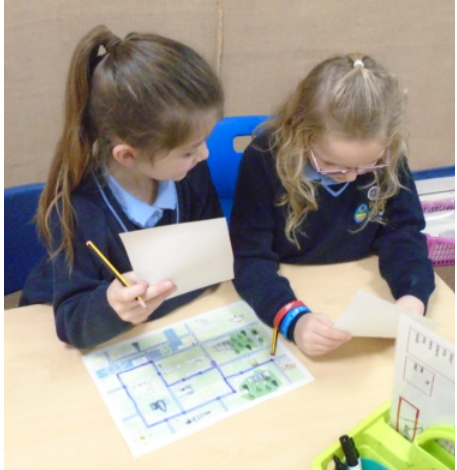 Homework in Year 1
In addition to reading we ask Year 1 children to complete 1 piece of homework per week. This will usually be Maths based and will be an opportunity to practise what has been learnt in lessons that week. Homework will be sent on a Friday and is to be returned by the following Wednesday. We ask that you encourage your child to complete homework with increasing independence and please always come to talk to us if you have any questions about homework.
P.E. in Year 1
We recognise the importance of an active lifestyle and this is encouraged within our curriculum in Key Stage 1. Children will have 2 sessions of PE per week; one with a specialist sports coach and a further with their class teacher. In addition they complete the 'Daily Mile' (a mile run in laps around the playground each afternoon) and take part in regular whole school challenges. It is important that your child has the correct PE kit. They will need: plain white t-shirt, black shorts, trainers all named and in a named bag. This should be kept in school during term time and taken home at the end of each half term.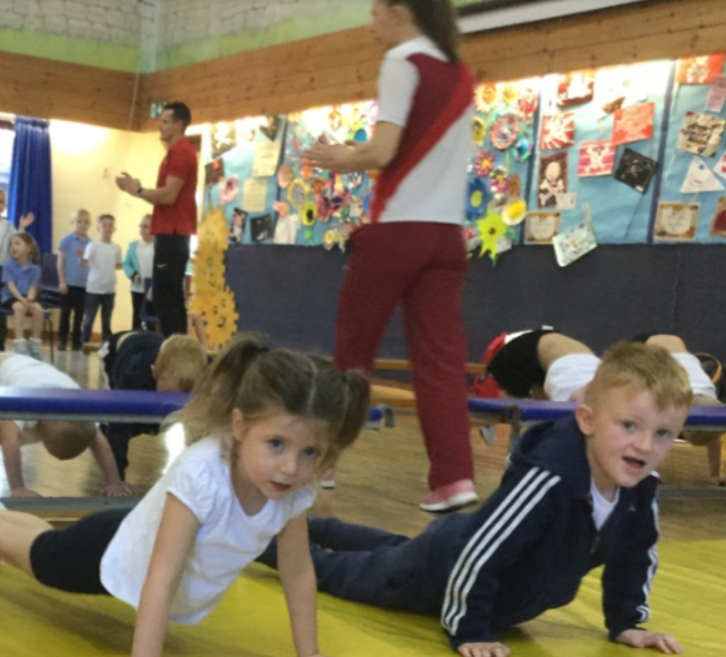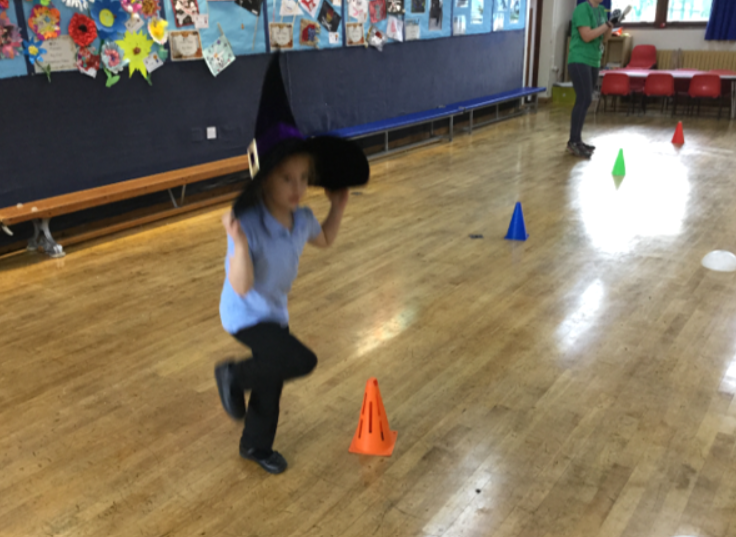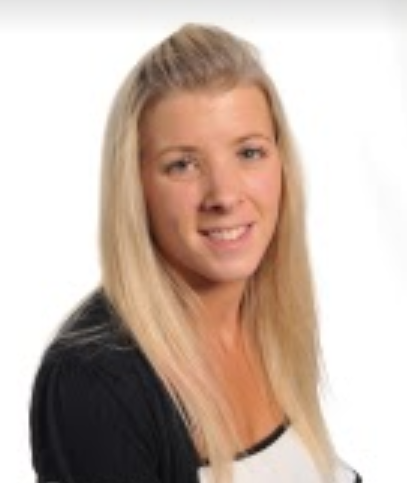 Miss Broadbent
"Hi. I am Miss Broadbent and I am the Key Stage 1 team leader. I have been a teacher at Haltwhistle for almost 14 years! I love all of the topics we do in Key Stage 1, especially the exciting experiences we have at the beginning of them!
I also love books and reading. My favourite author at the moment is Cressida Cowell- she writes picture books like Emily Browne for younger children and longer chapter books like How to train a dragon.
At home I have twins who are 7 called Charlie and Lily and we enjoy crafts, baking and have been doing lots of gardening during lockdown!"
Thank you for taking the time to look through this information. If you would like any further information please get in touch either by phone 01434 320467 or email haltwhistle@wiseacademies.co.uk.
We hope to see you soon, until then here is Miss Broadbent reading a story!